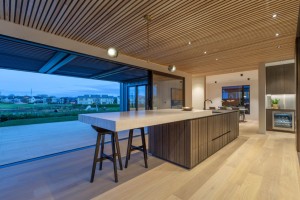 Whether it's your first time or you're an old hat, entering the NKBA awards can stir up a mix of emotions. Nerves, excitement, anticipation and apprehension are all normal feelings that come with entering any major awards that require you to put your skill and talent up for judgement.
To help alleviate some of those nerves, we have put together a list of tips to help you put your best entry forward. Past NKBA judge and NKBA Executive Board member, Mark Bruce of Beaver Kitchens, has helped create these pointers and with more than 30 awards under his belt, you could definitely call him an expert.
So here we go…
Good photography is crucial. Select an experienced photographer, preferably someone who has had their work used for award entries. Clear the space before getting started. Tidy away all the clutter including fridge magnets and family photos. We suggest getting several wide angled shots from two different vantage points. Ensure you get detail shots – not just hardware solutions but cabinetry craftsmanship or quirky design elements.
You can add up to 12 images with your entry, so take full advantage of this option to showcase all elements of your designs. Make sure to include your hero shots.
Don't fluff up the client brief. Be clear and concise.
Plans are worth 15 marks, so spend time getting them right and to the highest standard. It's important that floor plans and all elevations are technical and detailed. Don't worry too much about 3D images, these aren't important because the judges will be viewing the photography.
Read the Terms and Conditions before you enter and abide by them! Don't assume they are the same as previous years. It's important to note that the judging criteria points for allocation have changed slightly in 2019, be mindful of this when prepping your entry.
If you want to qualify for CDS categories, all designers must have drawn their own plans. Don't trip up on this detail.
Think about how much exposure you give your designs prior to the awards, particularly on social media. The judges love to see fresh designs that they haven't seen before.
Media exposure is one of the benefits of entering the awards and NKBA has a long-standing arrangement with a national home design magazine. This deal means designs are not permitted to be published in national magazines until after the 26 August 2019.
Make sure you list any collaborative designers and be sure to list suppliers and products. Doing this can help create extra media exposure through their company publications and industry news.
If you are thinking of entering a design from your own home or one you have designed for immediate family, this must be disclosed, and the design is not eligible for Kitchen Distinction Award categories. You must also disclose if your entry is within a showhome. These designs are also not eligible for Kitchen Distinction Award categories.
We have two exciting new categories this year – Outstanding Renovation Kitchen or Bathroom Award and Spatial Recognition Award – Commercial.
Good luck to everyone, we are certain this will be the best year yet!