NKBA CHRISTMAS WISH LIST (THE KITCHEN AND BATHROOM EDITION)
What new products will be featured in kitchens and bathrooms around NZ in 2020? We were feeling a little Christmassy, so we did a round up of just a few of the exciting new kitchen and bathroom products hitting the shelves in the New Year.
ONE: Fisher & Paykel's black Companion products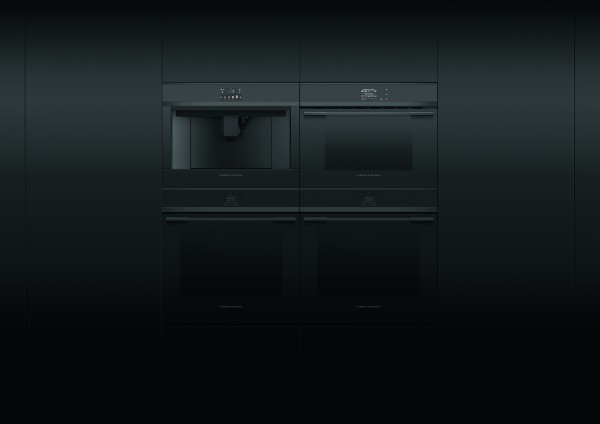 Fisher & Paykel's new range of sleek black Companion products deliver a considered and singular aesthetic designed to match across the full suite of kitchen appliances.
Featuring subtle material textures for a streamlined finish, the new black stainless-steel family – including a Built-in Combination Steam Oven, Combination Microwave Oven, Coffee Maker and Warming drawer – bring an understated sophistication to every kitchen.
Striking the balance between high-end design and exceptional performance, the Companion products include pioneering technologies which consistently deliver perfect results. All products within the range include intuitive LED displays and black reflective glass with polished black brushed metal trims, making them beautiful to use at every touchpoint.
*Available early 2020
TWO: The Watermark Collection
The Kitchen Hub is just about to launch a new tapware range to New Zealand called The Watermark Collection. It is all made in Brooklyn, New York and has a modern industrial aesthetic and feel. The collection comes in a range of finishes from Aged Brass to Brushed 24K Gold and Vintage Copper.
For more information visit: https://thewatermarkcollection.eu/the-collection/
THREE: The refresh of Laminex NZ's HPL range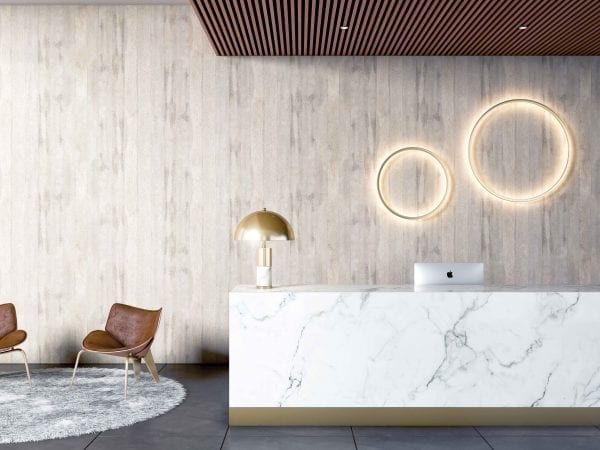 Following years of research and development, in October, Laminex NZ presented a streamlined selection of their much-loved Formica and Laminex brands — including 14 brand-new decors to pep up the palette. The new decors include Rose Gold, Smoked Birch Ply, Nero Graphite, Elemental Ash, Limed Concrete, Raw Nickel plus a selection of Whites and Neutrals.
Visit https://www.laminex.co.nz/ for more information.
FOUR: Shaw Concrete & Composed Luxury Vinyl Tile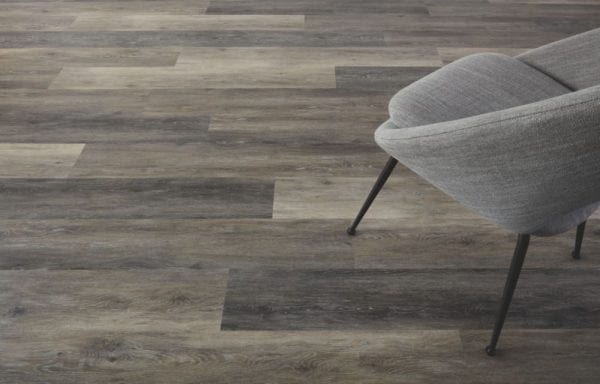 Defined by beauty and texture, Shaw Concrete & Composed Luxury Vinyl Tile (LVT) offers rich wood grain visuals and textured concrete designs with a dimensionally stable, high-density core ideal for high traffic residential environments. Low maintenance and quick to install, this LVT is waterproof, and scratch resistant. With locking edges, there is no need to glue this down, limiting the floor preparation, installation time and labour costs. Suitable for all areas of the residential home including wet areas where special installation instructions must be followed. And the attached cork underlayment provides a 20dB impact sound reduction, minimising floor to floor sound transfer making it ideal for apartments.
Shaw is distributed in New Zealand by Jacobsen Creative Surfaces.
For more information visit: https://jacobsens.co.nz/
FIVE: New Prime Stone Range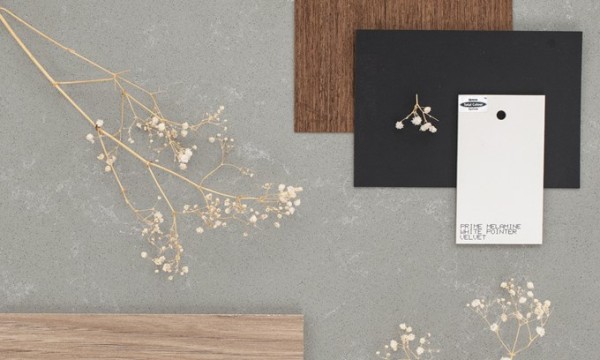 Prime Stone has introduced six stunning new designs, boosting its offering to a total of 28 designs. Supporting the relaunch of Prime Stone is a new catalogue – The Stone Book – it features both full slab images and close-up swatch images to make choosing the right design for your client easier. A new sample folder has also been introduced, which contains all three collections – Elements, Babylon and Classic.
For more information visit: http://www.primepanels.co.nz/news/product-updates/major-relaunch-for-prime-stone/
SIX: Schweigen Silent Bathroom Fan
A powerful extraction fan that effortlessly removes steam and odours – silently!
The innovative Schweigen BR500 Silent Bathroom Exhaust System removes steam and smells in seconds, making it ideal for any parts of the home that requires odour removal, or to prevent condensation in spaces such as bathrooms, toilets, laundries, offices and garages.
Boasting 650m3/hr of air extraction, the bathroom exhaust system works to remove steam and eliminate condensation from mirrors, glass and windows.
For more info visit: https://www.schweigen.co.nz/silent-bathroom-fan/
SEVEN: Pearl Arc
2019 was the year that Burns & Ferrall launched Pearl Arc to the market – a range of PVD coloured sinks and matching tapware. The product was first launched at the NBKA Conference in Melbourne, where they received outstanding feedback from all the delegates. Display models are being installed across NZ now, and bulk stock will arrive mid-December ready for the new year. Watch this space!
For more information visit: https://zomodo.co.nz/collection/
EIGHT: New Corian® Solid Surface Colours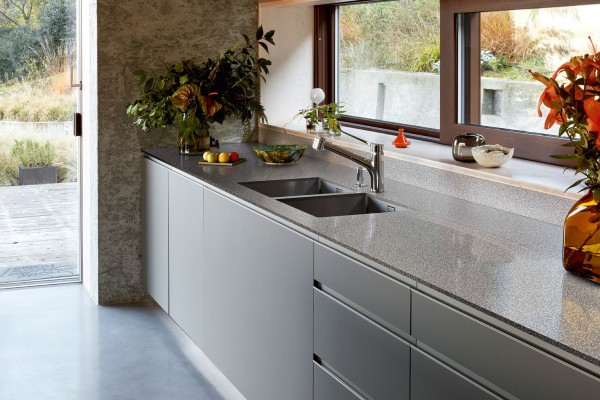 The latest trend driven update to the New Zealand stocked range of Corian® Solid Surface includes sophisticated high-impact Primas and classic 'with-a-twist' Terrazzos.
These new Corian® Solid Surface colours are now available:
– Basalt Terrazzo: A formal dark terrazzo containing sophisticated grey and greige chip contrast
– Domino Terrazzo: A classic white terrazzo containing playful yet stylish grey and greige toned chips.
– Pebble Terrazzo: A muted and modern terrazzo; the greige background allows the white and tone-on-tone chips to pop.
– Dune Prima: Shell like layers of white, sand and caramel create a natural and unique aesthetic.
– Smoke Drift Prima: Sophisticated smokey chocolate drifts across an opulent surface of white, caramel and warm grey.
Basalt, Domino and Pebble Terrazzo all sit within the Design Collection; Dune and Smoke Drift Prima are in the Organics Collection. These are also all available in matching sinks and basins.
Visit https://www.corian.co.nz/ for more information