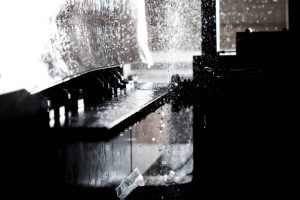 Silicosis is a lung disease that can be caused by breathing in fine crystalline silica dust, a mineral found in sand, rock and mineral ores such as quartz. A condition usually caused through inhalation over a long period of time, silicosis mostly affects those that work in occupations such as mining, glass manufacturing and stone masonry. Dr Alexandra Muthu, a leading occupational physician, told Stuff, that she believes silicosis is going to be more significant than asbestos and that she anticipates 150-250 stonemasons have accelerated silicosis in New Zealand.
This is a major concern for the kitchen and bathroom stone industry. More than 170 stonemasons in Australia were diagnosed with accelerated silicosis in the last 18 months. It has been suggested that the rise in popularity of engineered stone is part of the cause, as unlike natural stone and porcelain, which comprises approximately 5-30 per cent silica, artificial stone materials contain more than 90 per cent silica.
So, what has been the response from industry in New Zealand?
One business who are putting the health and safety of their workers at the forefront is Artisan Stone in Christchurch – the largest manufacturer of stone benchtops in the South Island.
Managing Director, Steve Kirk, contacted Dr Alexandra Muthu earlier in the year when concerns about the health of Australian stonemasons started hitting the headlines.
"There is a lot of conflicting research and uncertainty about the affects of silicosis. However, when you see the developments in Australia, it is hard to ignore and do nothing. The health of our employees is paramount and so we felt compelled to contact Dr Muthu to ensure we were doing everything we can for the wellbeing of our stonemasons. We have been working with her for some time now trying to find a practical way to move forward," says Kirk.
As part of Artisan Stone's commitment to research and prevention, the company is self-funding X-rays and CT Scans for every tradesman and has implemented a CT Scan policy for all new employees.
"We have been lung testing for 10 years and reviewed the effectiveness of x-rays to diagnose silicosis but neither gave us a definitive answer. Our research indicates only CT Scans can provide reliable results. It is definitely still an evolving process, but we think it is important that all of our employees are given a clear picture about where they stand," says Kirk.
Not only exploring how best to diagnose and support employees who are at risk of developing the life-threatening disease, Artisan Stone are also looking at ways to reduce risk and improve working conditions in their workshop.
"Using wet cut machines greatly reduces the risk of dust being inhaled, so we are currently working towards a goal of removing all dry cutting from our process over the next six months. We are already 90% there. We also do regular air testing to ensure the quality of our air is within standards. We are currently comfortably within the New Zealand threshold, but we still want levels lower as there is no room for complacency," says Kirk.
Achieving better air quality is an important preventative measure and Artisan Stone are working with Massey University and Worksafe Occupational Hygienists to trial alternative testing options and to explore ways to improve air quality.
"The current dust level threshold in New Zealand is significantly higher than the US. As an organisation we are working to be consistently below half the US threshold, what they call their 'actionable' level, and we're working with some affiliated companies in the North Island with the same goal."
Steve Kirk says "Artisan Stone are just doing what they know is right and if that means paving the way then that is ok. The ACC and Worksafe have a Dust Working Group chaired by Dr Muthu. All parties have been very supportive, and things are moving forward. But setting and implementing policy at a national level takes time. While we are told our equipment and processes are at the forefront of the industry and continue to improve, we have people here who have been in the trade for decades and it's clear from the Australian experience that if there are any issues, the earlier you catch them the better. I've made a commitment to my team to get them a clear picture of where they are at as quickly as possible and work through any occupational implications with them. Dr Muthu is helping make that happen. there is a lot of discussion about how the industry should respond, but while we wait for these decisions to be made, I want to ensure we are doing the right thing by our people. It's that simple."